In today's global market, China has undeniably become the dominant manufacturer in various industrial sectors. One of the industries China excels in is the production of rolls. With state-of-the-art factories and advanced technology, Chinese rollers are popular all over the world. In this blog, we will explore China's booming roller industry, revealing the exceptional quality and competitive prices they offer.
Over the years, China's roll factories have developed significantly, focusing on technological advancement and strict quality control measures. These plants have cutting-edge machinery, precision engineering and a highly skilled workforce to produce best-in-class rolls. Their commitment to excellence is reflected in the superior performance and durability of their products.
Chinese rollers are famous for their excellent quality. The factory adopts strict quality control measures at every stage of the manufacturing process to ensure that the final product meets international standards. From the selection of raw materials to final inspection, Chinese rolls undergo strict testing parameters to ensure excellent performance and service life.
The high-quality rolls used in the production of the rolls contribute to their durability and resistance to wear and tear. These rolls provide businesses in the steel, aluminum and other metal industries with superior strength, increased productivity and reduced maintenance costs.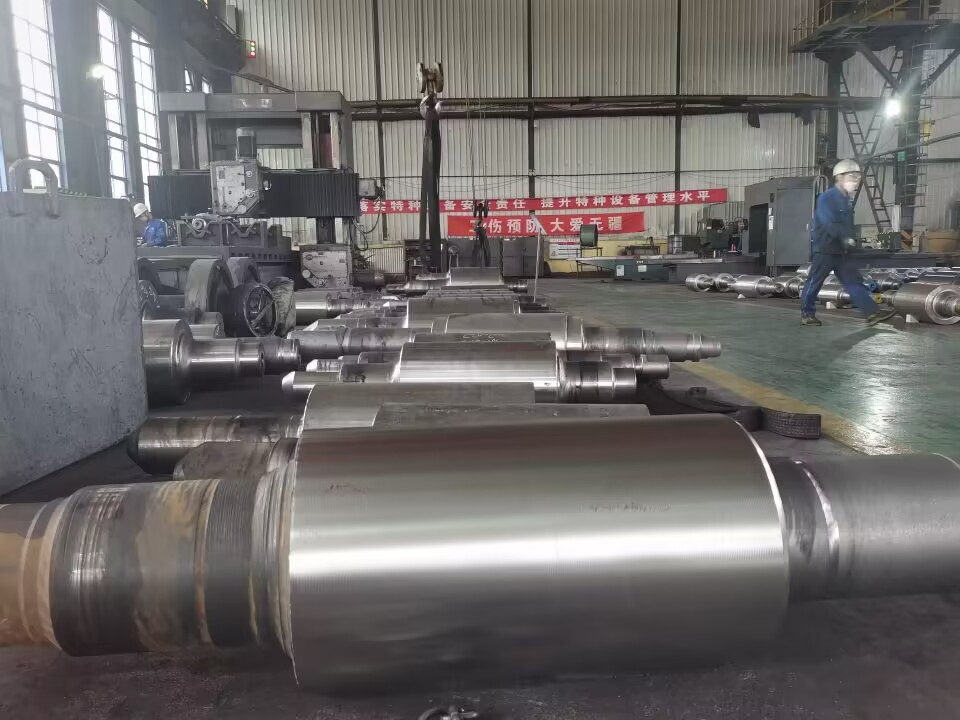 While maintaining excellent quality standards, China Roll Factory also offers competitive prices, making it an ideal choice for global businesses. Economies of scale combined with efficient production processes allow these plants to deliver cost-effective solutions without compromising on quality.
China Roll's competitive pricing strategy is very beneficial to small and medium-sized enterprises, providing them with opportunities to increase efficiency and profitability. By reducing operating costs with affordable and best-in-class rolls, companies can enhance their overall competitiveness in today's challenging market environment.
China Roll Factory attaches great importance to customer satisfaction. They understand the importance of building strong and lasting relationships with their customers, ensuring their needs are always met. As a result, these factories have earned a reputation for excellent customer service and prompt delivery.
In addition, Chinese roll manufacturers offer a wide range of customized solutions, customizing products to meet customers' specific requirements and preferences. This flexibility not only strengthens the connection between the factory and the business, but also contributes to the overall success and growth of both parties.
China's roll industry is a testament to the country's manufacturing capabilities and commitment to quality. Roll factories in China offer unparalleled superior product quality and competitive prices. By choosing Chinese rolls, companies can benefit from reliable, durable solutions while controlling costs.
As global roll demand continues to grow, it's no surprise that the Chinese roll industry remains a force to be reckoned with. With continuous progress and unwavering dedication to customer satisfaction, China Roll Factory is sure to pave the way for a brighter future for the industry.
---
Post time: Nov-15-2023