The world's largest copper producer appeased the market: from a fundamental point of view, copper supply is still in shortage.
Codelco, a copper giant, said that despite the recent sharp drop in copper prices, the future trend of the base metal is still bullish.
M á Ximo Pacheco, chairman of Codelco, the world's largest copper producer, said in a media interview this week that as the best conductor of electrification, the global copper reserves are relatively limited, which will support the future trend of copper prices. Despite the recent volatility of copper prices, from a fundamental point of view, copper is still in shortage.
As a state-owned enterprise, the Chilean government this week broke the tradition of turning in all profits of the company and announced that it would allow Codelco to retain 30% of its profits until 2030. Pacheco said that during his tenure as the chairman of Codelco, codelc's annual copper production target will remain at 1.7 million tons, including this year. It also emphasized that Codelco needs to maintain its competitiveness by controlling costs.
Pacheco's speech is intended to appease the market. LME copper price hit a 16 month low of US $8122.50 per ton last Friday, down 11% so far in June, and is expected to hit one of the largest monthly declines in the past 30 years.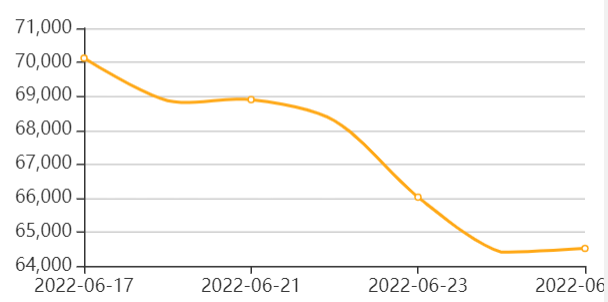 ---
Post time: Sep-18-2023